When you look at your upcoming week's schedule and see you've got a dentist appointment, what's your reaction? Excitement? Dread? Whatever your response, chances are visualizing yourself at the dentist's office doesn't evoke a sense of pampering, comfort, and luxury. Dr. Suzanne Tack and her new dental practice, LUX, are changing how patients experience dental services in the North Shore. We wanted to learn more about how LUX elevates dental wellness. Read on for our interview with Dr. Tack.
​Going to the dentist is anything but a pleasant experience for a lot of people. LUX aims to change the dental experience from one of dread to one of enjoyment. Tell us about how LUX is different?
Lux is all about the experience every patient has. From the first phone call, we treat our patients how we'd like to be treated…with in-depth patient care and personalized services. Our patients are not a number; each is a unique person, and we take the time to get to know them and treat them as individuals so they have the experience they deserve.
You've wanted to be a dentist for as long as you can remember and are an enthusiastic proponent of continuing education. What are some of the technological advances you're most excited about in the dental field?
Dentistry is always evolving, and I think we are in such an exciting time to be in this field. There are two main things that I find to be fascinating when it comes to technology in the dental field. One is the use of our intra-oral scanner, the iTero. We no longer have to take uncomfortable, goopy and gag-worthy impressions! Our scanner takes a series of images that capture all the detail we need and can be used for things such crowns, Invisalign, and yearly Wellness Scans!
You had us at no more goopy and gag-worthy impressions. What's the second technological advancement you're using these days?
The second super cool technological advance we are excited about at Lux is the use of Digital Smile Design or DSD. DSD is a technology that allows us to design smiles in harmony with your face that are both natural and healthy. In addition, DSD is an office culture we have adopted that we believe sets us apart—we take our time, treat each patient in a comprehensive manner, and give them the white glove experience they deserve!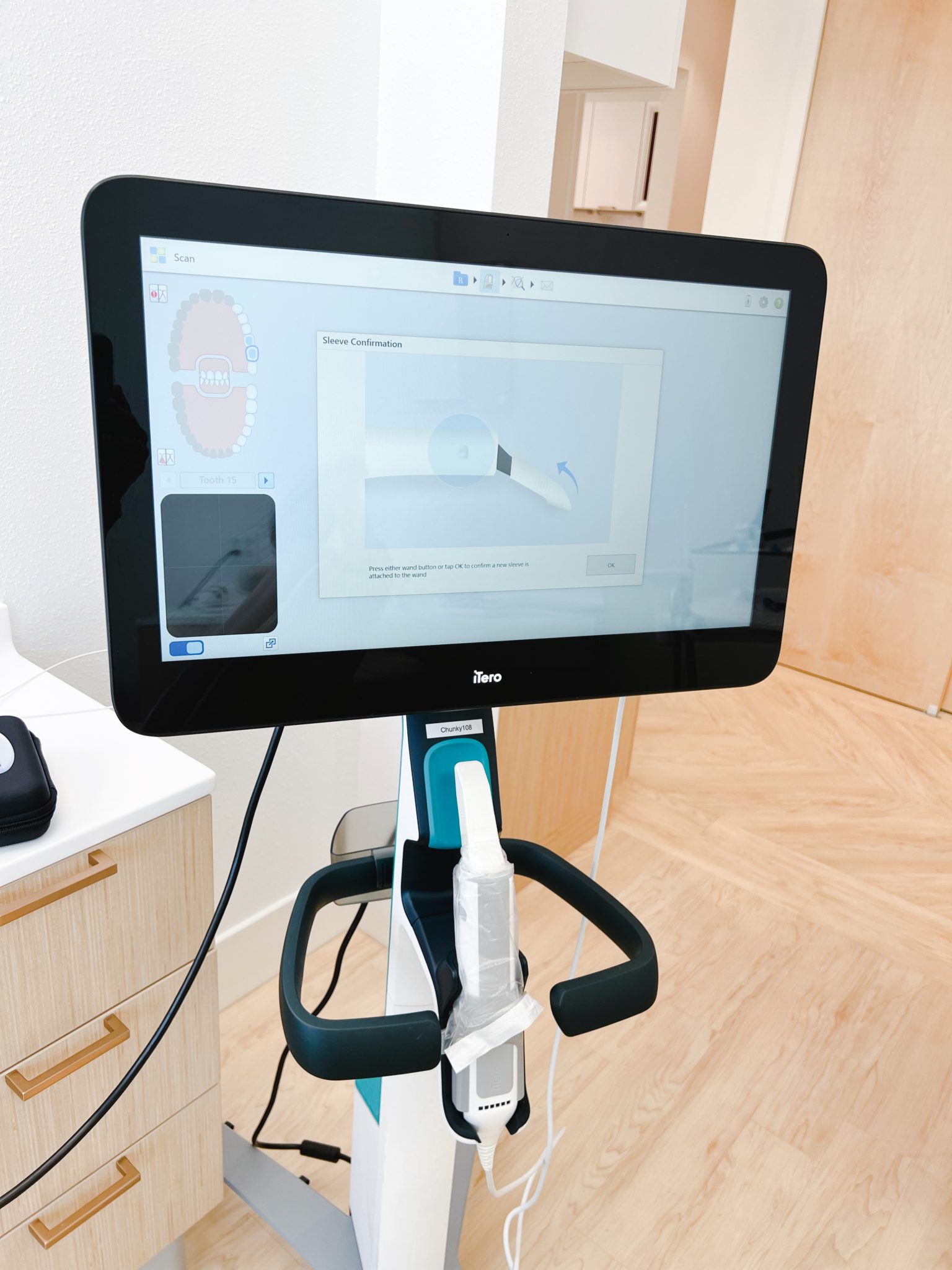 For parents reading this, what are some tips to help get our children to be good oral hygiene ambassadors? Is it the end of the world if they aren't flossing?
I think it's so important to try and make the experience fun for kids! I know that is easier said than done but there are so many new electric toothbrushes that come with an app (Dr. Tack likes the Sonicare for Kids toothbrush) and it almost makes turning brushing into a game! The most important thing to me is establishing dental care as a routine so even if nightly flossing doesn't happen, at least there is the habit being formed.
Speaking of flossing, we recently had a family debate about when we should floss. Is it before or after brushing, and what are your thoughts on mouthwash?
My personal opinion is to floss and then brush! I always feel that is gets all the plaque out from between the teeth and then you brush it away. I would suggest mouthwash be the final step!
We love your commitment to giving back. What has been your most impactful volunteer experience? By far, my most impactful volunteer experience has been my four mission trips to Honduras and Nicaragua. 
I was in college during my Honduras trips, but I was a practicing dentist for my Nicaragua trips, and I was able to see many people in the time I was there helping to treat their dental pain. It was an incredible experience as these people lined up for hours to receive care, and I felt such a sense of fulfillment that I was able to participate in that.
What's the best way for new patients to schedule an exam?
There are several ways new patients can reach out to us to schedule their initial appointment. They can call our office directly at 262.205.7115, email us at [email protected], or message us through Instagram and Facebook. We really want to make it as easy and convenient as possible!